·
Ya'ver drink Brazilian bold from fkn dunkn donuts!
Discussion Starter
•
#21
•
https://www.anandtech.com/show/12907/we-got-a-sneak-peak-on-intels-28core-all-you-need-to-know
Alright so Computex is on like donkey kong and intel came in swinging with a 28 core, 56 threaded Cascade-X cpu operating at 5ghz accross all cores. Sounds impressive until it's basically in line with an oc's xeon platinum drawing about 1kw and needing more vrm's than any mans sense would warrant.
I wouldn't put this CPU running at that speed for a long period of time. Enough to fart out a Cinebench score is fine, but in the real world running that kind of shit would be dumb for a 24/7 situation.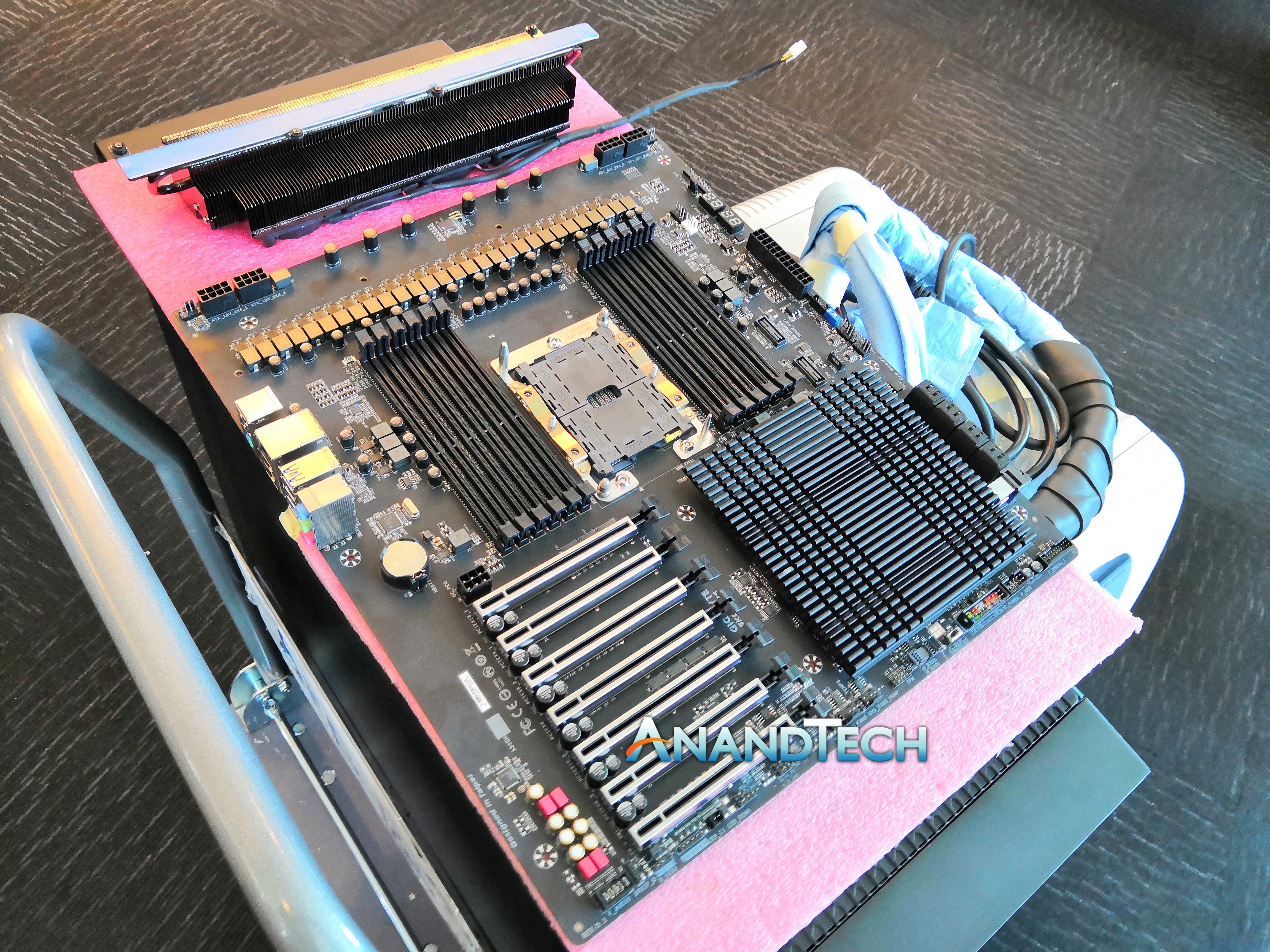 The state of that motherboard needing that much cooling for the phasing.