Discussion Starter
·
#1
·
I have a standard controller connected to my PC. For the games I play, I never have to use the controller's L2 or R2 buttons, so I usually set one of these as the turbo button to speed up game play.
I have done this for the Visual Boy Advance and for the ZSNES. Now that I just got the No$GBA (V2.6), I would like to know how to set either the L2 or R2 button of my controller as the turbo button.
The controls input configuration doesn't seem to have a turbo input.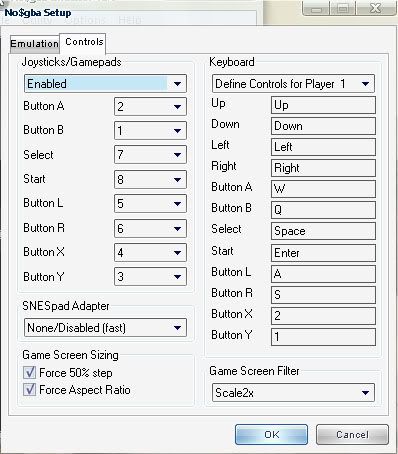 I do know that pressing down the "+" on the num pad of the keyboard is the default input for the turbo, but I'd like to have it set to my controller.
Any help is appreciated!