That's not what I meant and is not Microsoft vs. Sony and for example Persona 5 is a third party game and the same for Dreams, although they are exclusive to the platform at the moment. What I meant were games from First Party, but I didn't include GT because that game can skip a whole generation and releases are rare.

Sony is more focused on narrative games, and everyone feels somehow recycled with the same formula for success. As I said before, I fully understand why they do that, as they are in a different position.
Persona 5 is third party, but Dreams isn't. They're made by the same people who did the Little Big Planet games, another series quite different from the others. I'm not sure why you would name Halo (Halo 4 on 360, Halo 5 on Xbox One, Halo 6/infinite next gen) but not GT. I also think that once-a-generation games are a good example of companies breaking their cycle of recycling concepts, and shouldn't be ignored.
Still, it's not really relevant to what my post was about ultimately.
My post was more about analyzing how the same mechanic can have a very different feel in two different games, and how it can be both good and bad.
Sony has been recycling concepts for open world games, not so much for other types of games. In most cases, it seems to work, people seem to enjoy Tsushima quite a bit.
MS has been recycling their formula of 4-players co-op shooters, and it seems to have finally worked with Sea of Thieves getting quite popular.
I wanted to write a little bit about how the same concept can be twisted to fit two different games while still following the character of that game. (In sea of thieves, it is turned into a crew)
I just realized that through all the editing and writing I completely missed the point I wanted to reach after saying what we are developing here at work. What I forgot to say is that the word Supported is very flexible and in many cases a simple basic support can be enough to declare support for a certain feature. Just look at the HDR support on TVs or my 1080 Ti with RT support, but the question that remains is not what features are supported, but to what extent and if they actually make sense with the overall hardware design.
I agree that support can mean different things, but based on how AMD explains it, I'm not sure if there's truly varying degrees of support.
I think the only way the PS5 could support ML upscaling in a worse way, would be if they didn't have access to the whole 4 bits / 8 bits method of optimizing this feature. This would force them to do ML the slow way instead of splintering the card to get better performance.
But I don't see why this would be the case. From what I'm seeing, support for Windows ML goes back to GCN cards.
Here's Vega running Windows ML to manipulate media:
And you might be able to understand this article better than I do (I had to google translate it), but it appears as if AMD confirmed great performance with the Radeon VII, which is also GCN.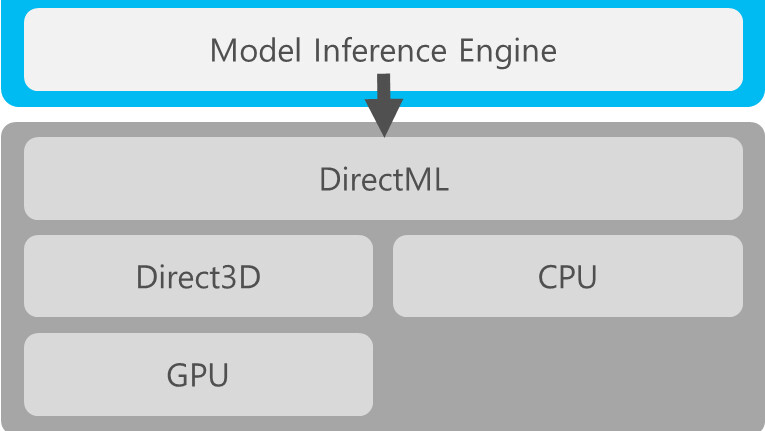 Mit der kommenden Windows-API DirectML für DirectX 12 könnte AMD eine Antwort auf Nvidias DLSS liefern.
www.computerbase.de
Maybe we could expect worse performance in ML if it was a comparison between a Xbox using RDNA and the PS5 using GCN, but even then I'm not sure this would be the case. From what I understand, GCN was actually
better
at GPGPU than RDNA, which could have given it an edge (RDNA is better in many other things instead). Either way, the big take away from this is: AMD has been working on this stuff for a while. GCN cards were good at it, RDNA cards are good at it. AMD's support for ML appears to be baked entirely into Navi since the beginning of RDNA (while describing RDNA1: "RDNA retains high-performance machine learning credentials, with support for 64, 32, 16, 8, and even 4-bit integer math in parallel "), it's not something (based on their own explanation) which is gonna be on a scale from 1 to 100. It's instead a yes-or-no form of support. Without their 4/8bits trick, performance would be slower. But that seems to be the only trick they've got. Other than that, if you want better ML performance, you just gotta have a stronger GPU. Which the Xbox does have, so it would have more power to spare/lose to do more ML compared to the PS5.
You can find some more info in here:
AMD hints at how RDNA could beat Qualcomm's Adreno GPU
And more technical writing here:
https://www.amd.com/system/files/documents/rdna-whitepaper.pdf
And here:
https://gpuopen.com/wp-content/uploads/2019/08/RDNA_Architecture_public.pdf
Ultimately, I don't believe it's impossible that there's some information we were never told and which would tip the ML scale. But that's the thing: that information hasn't been revealed yet.
There's no proof, nothing tangible to hold on to.
The information that HAS been revealed point to both console sharing the same support. This is based on what AMD said (about GCN and RDNA), what Sony has said (about RDNA 2) and what Microsoft has said (about WinML and DirectML).
It feels like one hand is heavy with evidence in favour of strong support while the other is empty, and we're just searching for a way to fill the empty hand. Skepticism is good, and being skeptic of what they tell us helps us be informed consumers. But I feel like we've dug enough to be confident in the information we currently have. All that's left to do is wait for the consoles to be released and for new information to be available to us.