Discussion Starter
·
#1
·
hi everyone,
i've recently updated my peops gpu plugin to version 1.17, (thanks pete!!), and i've some problems with 2xsai/hq2x/scale3x/whatever stretching. the sony bios screen and the playstation logo are correctly shown, but when the game begins, the display is erm .... how can i explain that with my broken engrish ??
well, a screenshot is worth a thousand words in this case: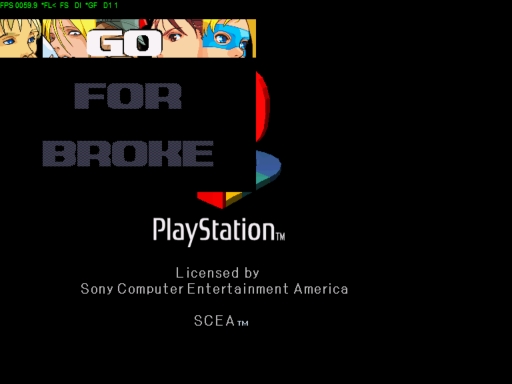 i always used peops 1.16 with 2xsai stretching, and i never experencied this problem before. it happens with 16/32 bit color, and with every desktop resolution. i must use the "scale to windows size, keep aspect ratio" option, a bit ugly in comparison of the 2xsai stretching.
here's my specs:
athlon xp 1800, radeon 8500 64mb ddr, catalyst 5.6, xp pro sp2.
do you have a similar problem with gpu peops? maybe the new graphics filters introduced in 1.17 (hq3x is great, unfortunately my athlon 1800 is too weak) are disturbing my lovely 2xsai stretching...