Discussion Starter
·
#1
·
Is it possible to fix these overlay glitches (don't know how to call them) in Tekken 5...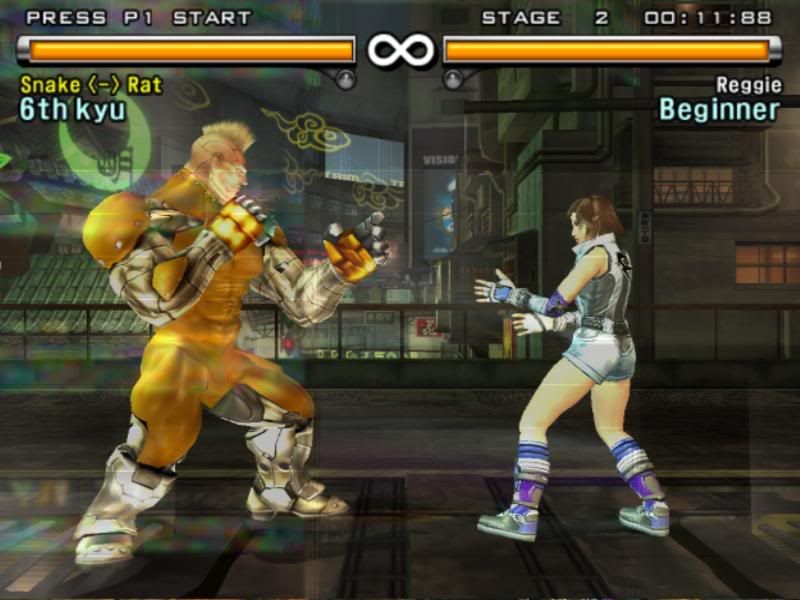 ... on several stages (including the one on the screenshot) and is it possible to fix missing graphics in NeoGeo Battle Colisseum...
... also on several stages only (Boss stages and those marked with A,B,C & D)?
Or, is this just an emulation problem, and still waiting to be fixed?
My specs:
AMD Athlon Dual Core 5200+
4GB RAM
NVidia GeForce 8800 GTS 320MB VRAM
PCSX2 0.9.6 Settings:
for Tekken 5:
GSDX 890 (MSVC 15.00, SSE2) 0.1.14
Renderer: Direct3D (Hardware)
Shader: Pixel Shader 3.0
Interlacing: None
Aspect Ratio: Stretch
D3D Internal Res: 1000x1000
Texture Filtering, Wait Sync, Logarithmic Z and Alpha Correction checked.
VU skip (60,60,0,2)
Speed Hacks all checked and x3 Cycle rate.
for NeoGeo Battle Coliseum:
On both GSDX and ZeroGS Kosmos something is missing. The screenshot is made with Zero Kosmos, and more of the stage is shown with GSDX, but still not looking right.
Frame Limit
Speed Hacks all checked and x1.5 Cycle rate.
I've also encountered black, horizontal lines on one stage in Tekken 5 (I think it's Burning Temple, or something like that.)