Discussion Starter
•
#1
•
I have a weird problem with FF7, the game boots just fine, I can see the big Square Soft screen, then there's the sword screen with two options: New Game and Continue.
Of course I choose new game.....then BANG NOTHING HAPPENS! the screen stays black forever, funny thing that the emulator doesn't "freeze" because when I check my FPS I see it's still running fine (between 58-63 most of the time).
here's my Settings: (using ePSXe 1.7.0 emu)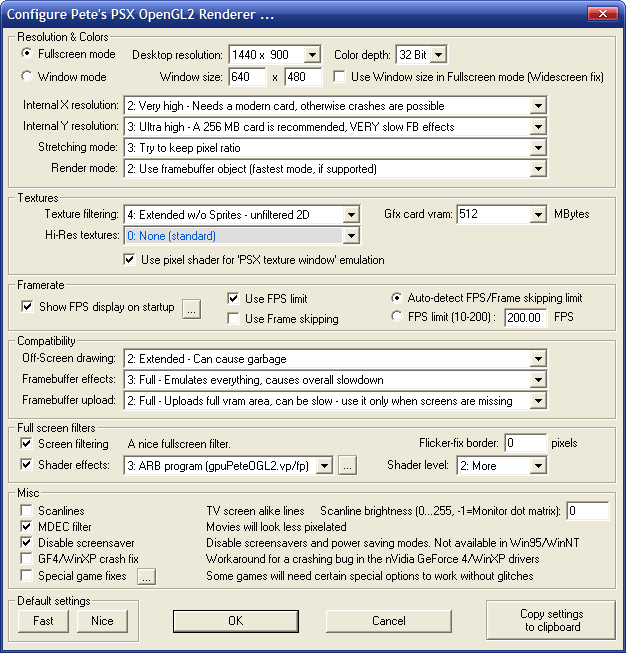 my Computer Specs:
AMD X2 4800+ 2.5GHz @ 2.8GHz
eVGA Nvidia GeForce 8800GTS 512MB slightly OC'ed
Windows XP 32 bit (updated with the latest hot fixes from MS update)
4 GB DDR2 RAM (800mhz)
btw, I tried the Fast and the Nice presets, still the same problem.
Thanks in advance.