·
Ya'ver drink Brazilian bold from fkn dunkn donuts!
Caustic Graphics is planning to take on graphics chip makers with a new way of rendering images that can enhance realism and improve cost efficiency.
The San Francisco start-up, formed by ex-Apple engineers, is using ray-tracing, a technique that has been proven in animated films but remains a subject of intense debate among graphics experts. The Wall Street Journal reported the story today. Caustic Graphics promises far more realistic 3-D graphics than are possible today.

With ray-tracing, a graphics program such as a game draws 3-D images by shooting rays outward from a certain point in a 3-D image. If the ray actually hits something, an object such as a tree, the graphics program doesn't waste any time creating the scenery behind the tree because it is hidden from view.

Intel has been touting ray-tracing for years now, but many experts say that is only a marketing pitch. Ray-tracing is more easily done with a microprocessor, with a large amount of cache memory, than on a traditional graphics chips. Graphics chips usually employ something called rasterization, where they render everything in a scene in a given pass, and then add layers of details such as shadows or lighting in subsequent passes.

It remains to be seen if ray-tracing is the best way to capture complex images like the one to the right. Ray-tracing has been tough to do because microprocessors haven't been powerful enough. But computers are getting faster and some say that ray-tracing's time has come. Others, such as Nvidia and Advanced Micro Devices — the graphics chip vendors who use rasterization — say that it makes sense to use a hybrid of ray-tracing and rasterization. Nvidia bought its own ray-tracing firm last year.

Caustic Graphics, one of the first new graphics startups in a long time, will likely challenge that view with its own approach. The company says has software and hardware that can speed up ray-tracing by about 20-fold over today's PC hardware. It claims it will launch chips by 2010 that will be 200 times faster.

The copmany was founded by James McCombe, 26, of Northern Ireland. It has 35 employees and has raised $11 million. That's not much, considering the company is competing with multi-billion-dollar rivals. The company plans on targeting architects, engineers and animators first. Then it will focus on entertainment applications on PCs and game consoles.
Sauce:
Caustic Graphics to create graphics chips with novel ray-tracing technology - NYTimes.com
Caustic Graphics :: Realtime Raytracing :: Company
Fascinating claims from Causic Graphics. Just don't expect to see games implementing the tech soon.
The Caustic One, aimed to sit alongside the CPU/GPU combo to take care of the raytracing for your system in realtime, is their first product and with their software, a modified version of OpenGL, it will apparently allow modern computers to use raytracing in realtime, by alleviating some of the constraints of current hardware/software. Details of this little card are expected to be released in April.
more here
http://www.caustic.com/caustic-rt_caustic-one.php
Audia R8 digital drawing using raytracing. Sexy no?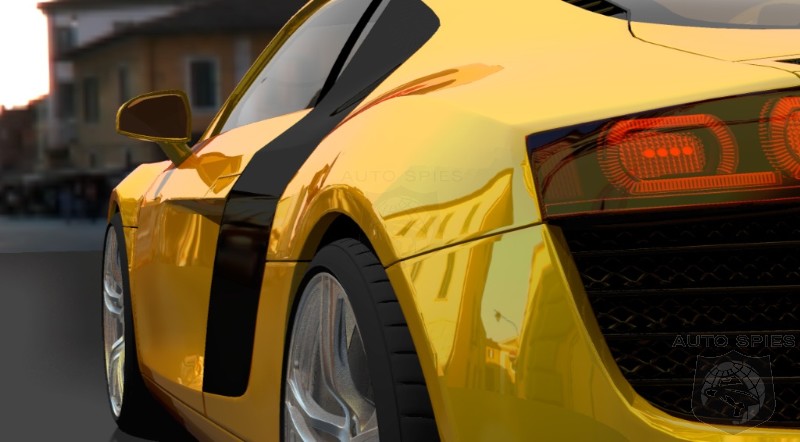 On gaming:
It's been a while since a PC graphics company has made a big challenge to the big Three (Intel, Nvidia, ATI) in terms of supporting games. The last such company was 3dfx who championed the 3D acceleration movement in the late 1990s but couldn't keep up the pace and was sold to Nvidia.

Today a new company called Caustic Graphics has officially announced its presence with claims that their PC graphics product will be able to out perform current solutions by up to 20 times. It also claims that their second-generation product, due out in early 2010, will have 200 times (and that's not a typo) the performance of current solutions. Caustic Graphics will base their graphics product on raytracing, a graphics technique that allows for highly realistic looking 3D graphics. Raytracing has also proven to have issues with performance in the past but Caustic claims their technology "enables highly parallel CPUs and GPUs to massively-accelerate raytracing, putting it on par with rasterization and resulting in cinema-quality 3D delivered interactively on low-cost PCs."

The San Fransisco-based Caustic plans to reveal more info about their first product in April 2009. At the moment they are targeting high end computing needs but we suspect that PC gaming is also in their plans.
sauce:
http://news.bigdownload.com/2009/03/10/new-pc-graphics-uses-ray-tracing-for-possible-game-graphics-im/