Discussion Starter
•
#1
•
Hi, I'm having a similar problem within several of my games where the 2d bitmaps don't line up and I see pink background color between objects or weird slightly distorted overlap.
here are a couple examples:
Parappa the Rapper:
FFVII - this one is hard to see due to loss in image quality, the edges of the metal fence in the foreground are lined with a pink color that is coming from the background of the game. If the bitmap sprites lined up properly, this would be covered up.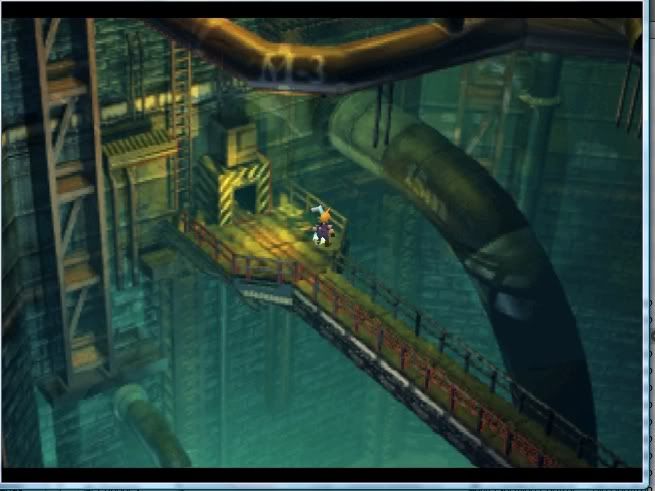 What is PSX's native resolution? I feel like this distortion and bad line-up may be caused by resizing. My current resolution is windowed 640 by 480.
I'm using ePSXe version 1.70
here's my graphics driver:
Pete's OpenGL2 Driver 2.9
Resolution & Colors-
- windowed: 640 by 480
-internal X and Y resolutions: 2: very high
-stretching mode: 1: scale to window size, keep aspect ratio
-render mode: 2: use framebuffer object (fastest mode)
Textures-
- texture filtering: 6: extended + smoothed sprites
(is this what's causing it?)
- Hi-Res testures: 1: 2xSal
- using pixel shader for 'PSX texture window' emulation [on]
-Gfx card vram: 512
Compatibility:
- off-screen drawing: 1: standard
- Framebuffer effects : 2: standard
- Framebuffer upload: 1: standard