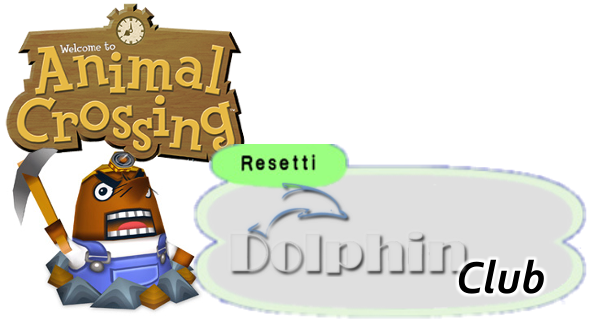 ~Hello fellow members, I just came up with this, silly photoshop and all
.~
Welcome to the Thread!
There are plenty of Gamecube games that Dolphin can handle, but there is one special place for me, inside this great emulator, my Animal Crossing town, and I'm SURE some of you have this same feeling towards your little peaceful place.
The game is beautiful, we all know that, and the emulator does an outstanding job playing it, so, if you like playing Animal Crossing from time to time,
"welcome to the club"
:thumb:
----
[Gamecube]
Animal Crossing - 2001 - (USA)
The game is currently emulated
ALMOST perfectly
Runs at 60~50fps, random drops sometimes.
Minor problems seen in certain colours (flowers, player houses' roofs) they randomly change.
Museum Bugs' section - Bugs not correctly mapped.
The NES minigames make the emulator crash.
[Wii]
[thread=115300]Animal Crossing: City Folk (2008)[/thread]
-----
Club Ticket!
There's a little activity I was thinking we could try out, visiting each other's town and sharing the experience!! :wub:
You may already figure where I'm heading, yes, exchanging those little RAW memory card files so you can do the trip and viceversa!
If you never tried travelling into other person's town, it's easy!, you load your town in
SLOT A
, and the town you want to go in
SLOT B
, you go to the
Train Station
and select that you want to travel!.
Then make sure you return the updated Save file to the owner, and Success!! :thumb:
~I've only own the Gamecube version!
.~
-----
Hope to see you around!
Please, share your experiences down below with any Animal Crossing game, and why not with Dolphin's emulation/bugs,
And last but not least, have fun playing!!